Crew Catering App
Reduced CostReduced WastePersonalized Food Choices
Airlines are relieved of their responsibility to organize and order food for sky-bound employees.
Crew members are invited to choose their own meals, rather than stomach preselected standard options.
Caterers benefit from longer lead times for fulfillment as well as easy-to-understand data around consumer behavior and demands.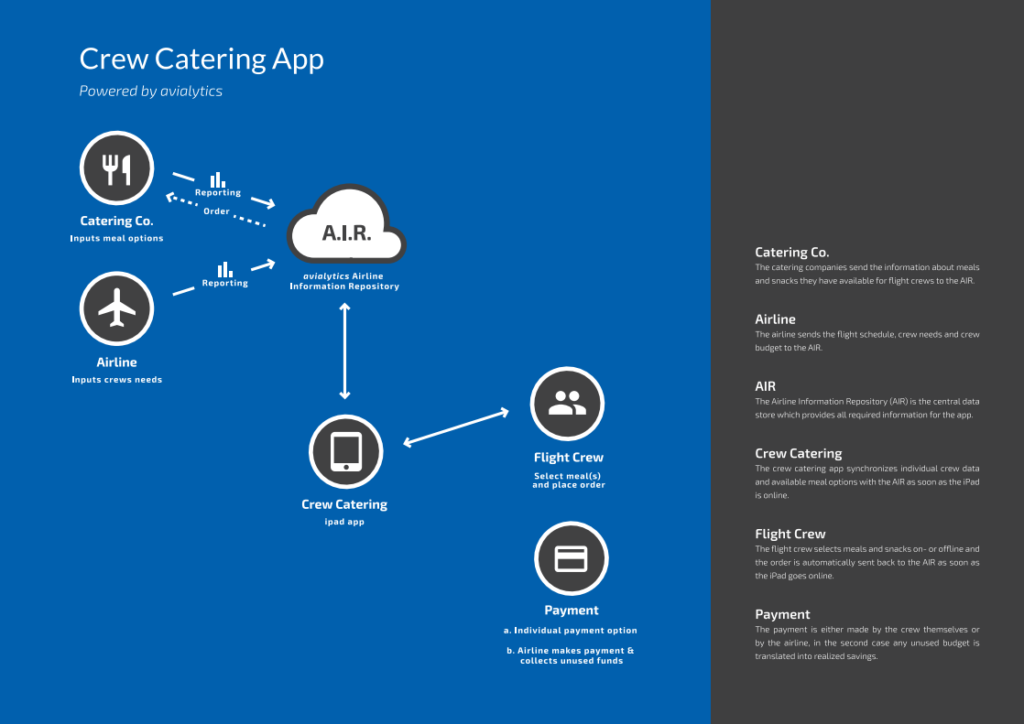 So when we say you've only seen the tip of what we can do, it would benefit you to grasp exactly how high the ceiling of our capabilities flies. By all means, test drive our app. Save money. Waste less. While we're discussing the specs, feel free to air other grievances, issues or opportunities that you think are going unresolved or overlooked. avialytics has the systems, scale, and expertise to improve any situation.